The rhythm and focus of Hawaiian massage makes it especially suited to the pregnant woman. The long connecting strokes envelop the body, nurturing, relaxing and soothing while targeting areas most affected by pregnancy.
During pregnancy the body goes through a series of dramatic changes in a short period of time. The centre of gravity within the body completely shifts, ligaments become lax, posture and gait alter, all giving rise to tension and tightness in back, pelvic and leg muscles. During birth the pelvis and sacrum need to be able to open unrestricted by muscle tightness.
Pregnancy is one of the most magical and challenging times of a woman's life. Receiving regular massages can help to relieve discomforts and common complaints in pregnancy keeping the body balanced in preparation for the birth. It can also be an intimate opportunity during a busy time to relax and connect with the baby.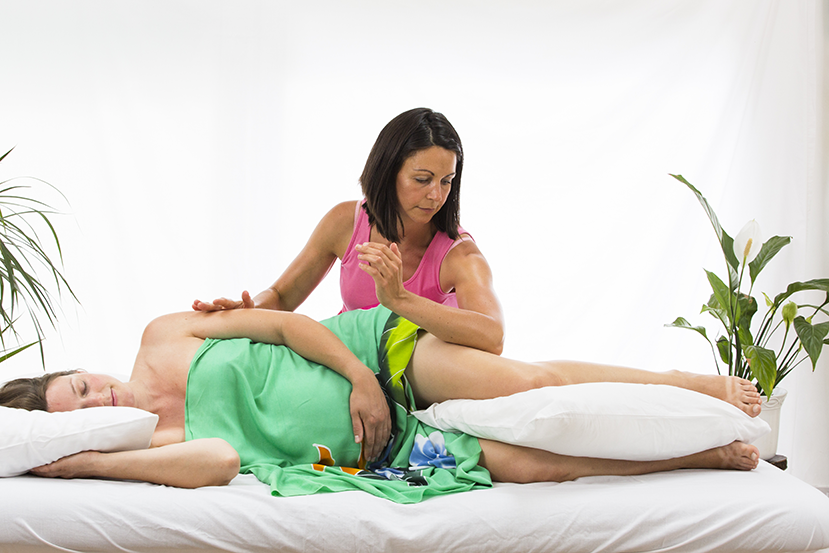 Gift Vouchers!
Pregnant Mama
The perfect baby shower gift.
Give this special person "time out" to relax and connect with her baby, the massage will help to ease any pregnancy strains and they will feel blissfully nurtured from top to toe. 
New Mama
A wonderful way to heal and ease the discomforts in the body, increase energy levels and provide nourishing support for a new mother.