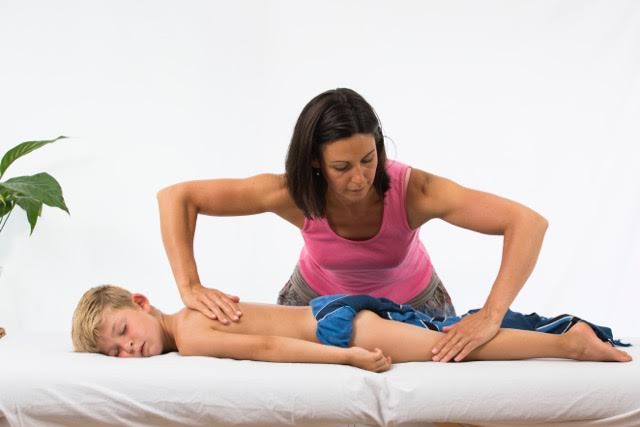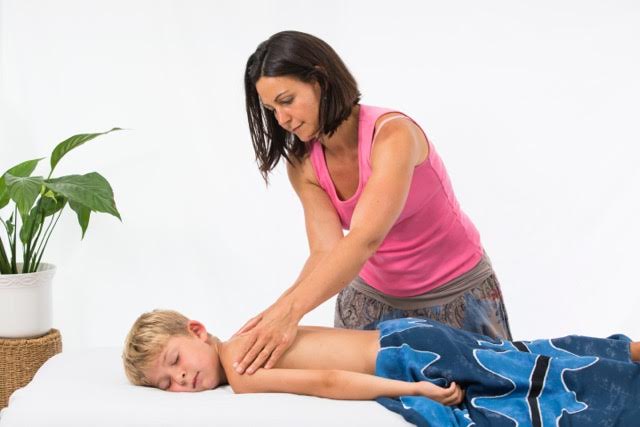 As an osteopath, babies and children were regular patients of mine for a wide variety of conditions, and a big part of that work was using soft tissue techniques, so I felt the massage I am offering should also be available for children, in a version suitable as I feel it has great benefits for children too.
Massage for children can help with:
balancing their muscles as they grow, helping the body to recover and heal from the continuous falls and challenges that they place on their body.

it can be very good for relaxing children who find it difficult to sit still and relax.

As the bones grow the muscles also have to change and grow, this doesn't always happen simultaneously leading to an uncomfortable feeling within the body, the massage helps to relieve these stresses.

During stressful times like exams it can help to relax and centre the body and mind.

   

All children must be accompanied by an adult I can offer massage fully clothed or unclothed with oil. ( unclothed I find better as the actual fibre of the muscle can be worked better and the reactivity of the muscle is felt more) However they

  

do not take their underwear off for the oil massage, I simply tuck the sarong into their underwear to work on leg muscles ( see photo). They have much less tension within their little bodies than adults do and their gluteal and leg muscles are easily worked on like this, there's no need for me to get my forearm and elbows to work like I do with adults who have a greater surface area and sometimes muscles as hard as rock!